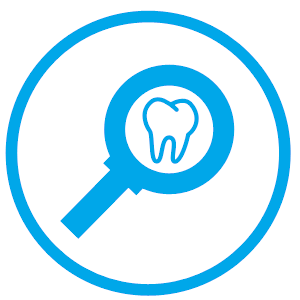 Examinations
An examination of the whole mouth and oral tissues will give you a comprehensive picture as to your overall oral health and functionality.
If necessary, care options will be discussed outlining all necessary required treatment and any associated fees. Treatment plans may be developed prioritizing more urgent treatment and minimize any foreseeable issues, examinations will also provide you with an opportunity to discuss anything you may be concerned about.
Home care and lifestyle factors may also be discussed keeping you educated as to maintain good oral hygiene habits.