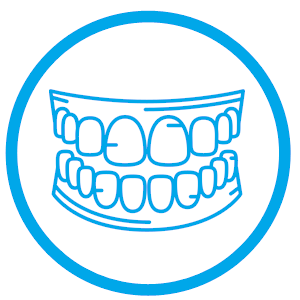 Orthodontics and Inman Aligners
Orthodontics is an area of dentistry that addresses improper bites, crooked teeth and jaw alignment problems.
When teeth are crowded or not properly aligned, they may cause long term damage to the teeth and/or jaw. Orthodontic dentistry may be done by your regular dentist or by a specialist.
To simply improve the appearance of teeth, we offer treatment using Inman Aligners which are a cost effective and long term solution to using devices such as dental braces (fixed appliances), plates and headgear.